graphic design & photography specialist
with 10 years' industry experience
-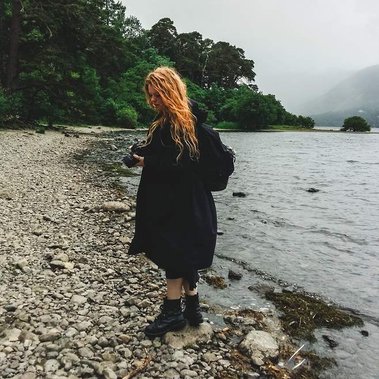 A LITTLE ABOUT ME
I live & breathe graphic design & photography; I had my first camera before the age of five, & haven't been able to put one down since! I've studied the arts in all forms, graduating with First Class Honours in Graphic Design in 2016.

I specialise in the creation of bespoke print projects - that means strong editorial design, great typography, & a head full of ideas - as well as landscape & nature photography, but can turn my hand to any project as demonstrated by my vast and varied portfolio.
ABOUT MY PROCESS
My admiration for the Dada & Post-Modern design style has merged with my love of minimalism, & caused me to create a uniquely modern design aesthetic. I merge the minimal with the unexpected, always bringing that little 'something different' into all that I do.
My photographic journey has taken me to the Arctic to see the Northern Lights, up mountains & through fjords. I now thoroughly immerse myself in getting lost in nature, & capturing the beauty of the world around me.
It seems a natural step in my creative journey to enjoy writing about design, photography, & the one other thing that completes me - travel. My skill for copywriting also translates into marketing, & I frequently bring this into my graphic design & campaign work.
GET IN TOUCH